GV-SSY series
This series is the compact type that minimize the distance from the output shaft to the case end face as possible. Therefore these motors are possible to be installed easily in small-sized machines.
These motors are designed to allow both flange and face-mouting methods (0.1-2.2kW).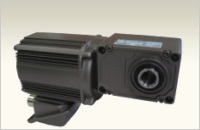 GV-SHY series
This series is available for various installation methods: flange, face-mounting and foot-mounting.
And these are prepared for the wide range of gear ratios from 1/5 to 1/1440.(0.1-2.2kW)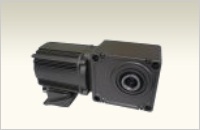 Achieves high-precision operation
Optimally controls S-PM motor
S-PM geared motors enable high-precision speed control through PM sensorless vector control, rather than using a sensor (encoder). In addition, torque in the low speed range can be adjusted using the parameter settings, and thereby improve starting torque.
Range of PM sensorless vector control 1:10 (300 – 3000r/min)
Retains torque temporarily when stopped
The preliminary excitation function can be used to generate temporarily retained torque through agitation when stopped.
The amount of retained torque can be adjusted using the parameter settings.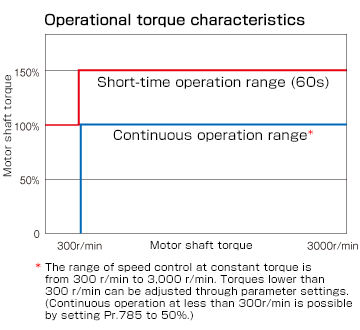 Model name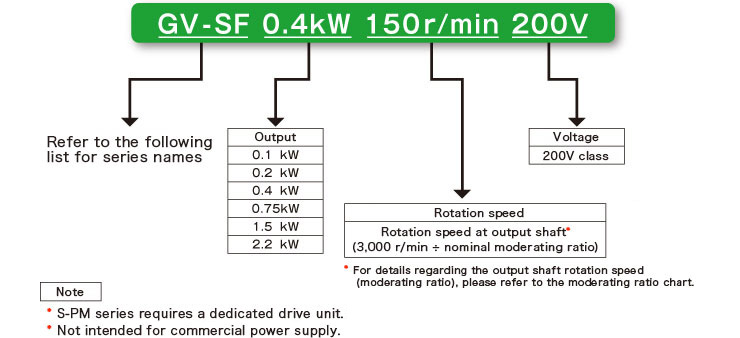 Series name
Parallel shaft

Right angle shaft